Our first day at CAL18
Chatting to visitors and explaining whats behind the work is the most important task all weekend.
Colleague
Chris Keenan - mentor, friend and most accomplished colleague. I love his vessels,the Tenmoku 天目 & Celadon 青瓷 work is in my opinion second to non.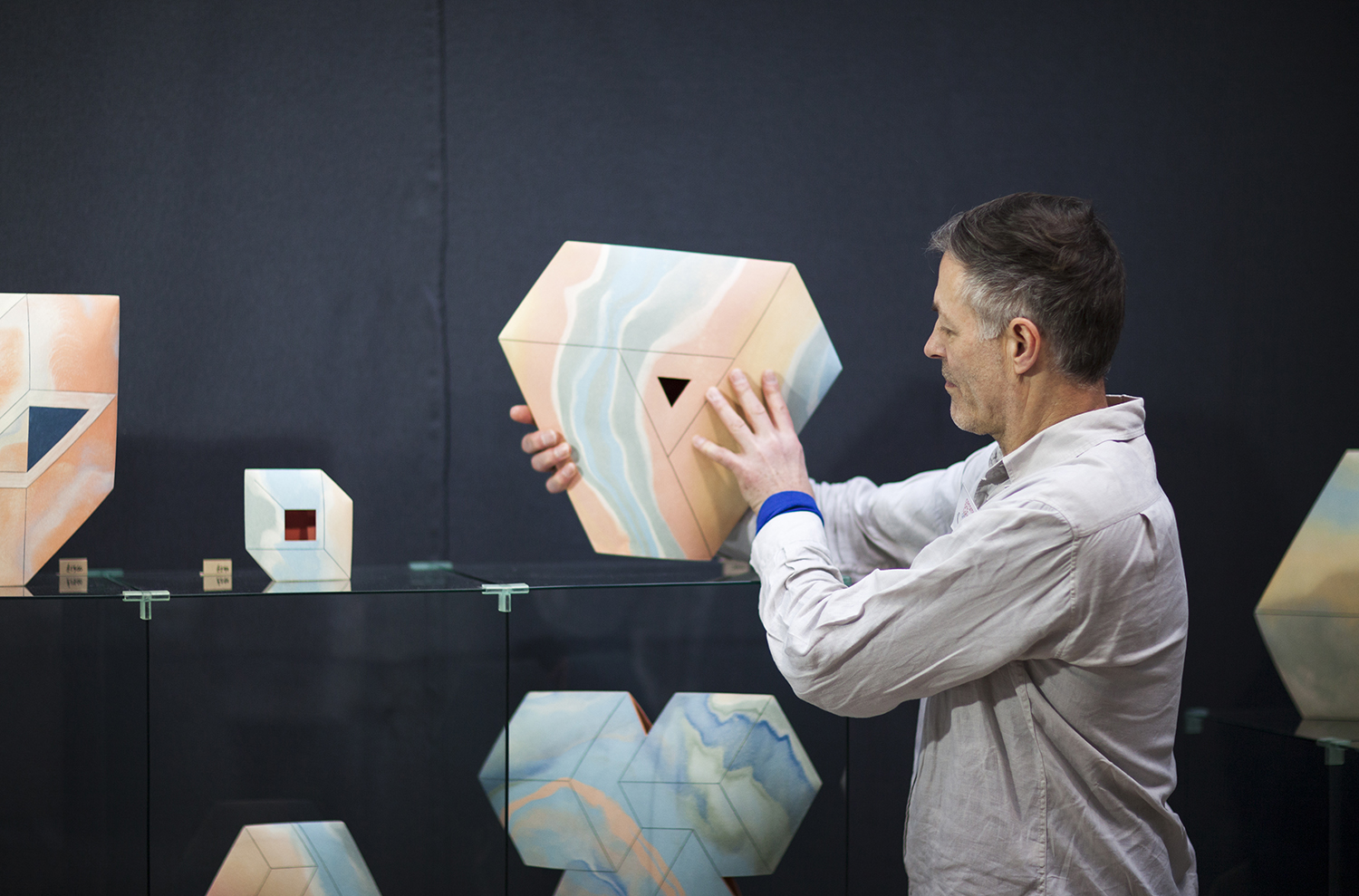 Colleague
Ben Arnup - fascinating work playing with the perception of space and volume.
Colleague
Neighbouring colleague Ruth King - her salt-glazed forms make me wonder how she manages to introduce such interest in such simple shapes. A very spars and elegant display.
Collaboration
Central part of my display this year was the collaboration print with photographer extraordinary Zuza Grubecka
We created a visual manual 'How to Handle a Pot'
After the show
When the last visitor has left the building the fancy frock comes off and the old jeans is back on to take the show down for another year. It clearly has been a good one, if you are still smiling after a long full-on weekend.